How to fold a toilet tent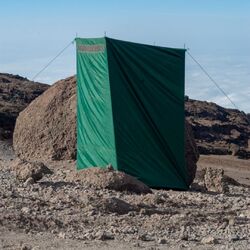 Okay admit it, you never get this right do you? Me either.
Every single time we take out the ensuite tent, it is a battle to pack it up again. This can create great hilarity if you have had a few drinks, but more often than not it is one of 10 million things you are packing up at the end of your trip. It all ends in tears.
Not any more. Watch this lady and her handy 30 second video that demonstrates once and for all how to pack up your toilet tent. Thank you Wendy you have saved the day!
Related Products
---
Leave a comment