Are all LED globes equal? What is a C-Tick?
Author: Sales Date Posted:2 December 2014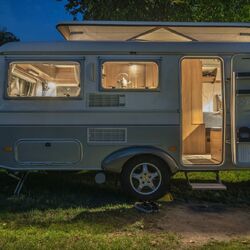 There are many different makers of Caravan LED globes on the market. It can be hard to know what the difference is or what it matters.

At Campsmart we have gone against stocking the cheapest versions of these products, preferring instead to focus on safety. The LED globes we stock have been tested and are compliant with both the Australian and NZ safety Standards.

Furthermore, they are C-Tick compliant. What is a C-Tick?

The C-Tick compliance mark was released in March 2013 it indicates a product is compliant with Australian Electromagnetic Compatibility regulations. It is intended to limit the supply of non-compliant devices to the Australian consumer market.

Why does that matter?

Compliant proudcts have limited electromagnetic interference between electrical products. This interference can diminish the performance of electrical products or disrupt essential communications.

Campsmart only stocks electricial goods that meet the stringent standards here in Australia. We do not sell untested or cheap immitation products. We strongly believe that safety should always be everyones first concern when it comes to electrcial equipment. Click here to view campsmarts caravan electrical equipment.
---
Leave a comment