Are XD Screens a Single Piece of Fabric?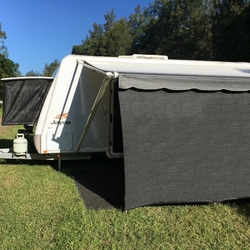 Or are they two pieces stitched together?
We have had a few people concerned about this now. Hence the use of a blog to answer everyone.
Some of the cheaper imitation screens on the market are made from two peices of fabric stitched together. However, not the XD Extra Drop Privacy Screens.
Our screens are made of a single piece of fabric. So rest assured no ugly seams on these screens.
---
Leave a comment