Attaching sail track to a camper trailer or caravan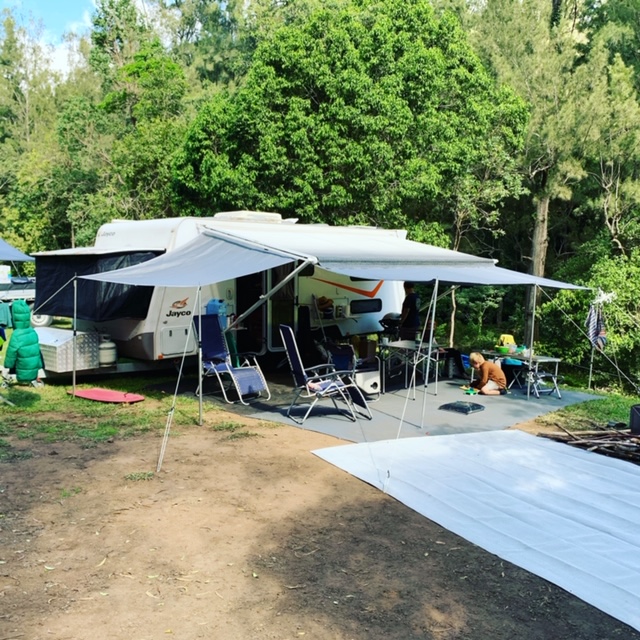 A common question we get asked at Campsmart involves how to attach bag awnings and walls to vans.
The Jayco bag awning and annexe range attach to the camper trailer using sail track.
The sail track is cut to size and screwed onto the van. The awnings and walls have a material cord called a keder that is threaded through the sail track.
This is a fairly simple task for the average handy man, but can also be done by your local caravan repairer or trimmer.
The standard size for sail track used on caravans and camper trailers in Australia is 6 mm internal diameter.
In Europe the standard size is 4 mm, which is why Fiamma products use a 4 mm diameter. Keep this in mind if you have a Fiamma awning and are looking to purchase a sunshade. You will need one especially designed for Fiamma with a 4 mm thread. Otherwise awnings such as Carefree and Dometic use the Australian standard 6 mm sail track.
Sail track can be purchased at hardware stores and boating stores, it is also available at caravan repair and accessory stores, sign makers and trimmers. It is worth calling stores in your area to see where it is available. It should be relatively cheap to purchase and is generally sold per meter. We don't sell it at Campsmart mainly because it is awkward to post.
Below are some pictures of Gary - Campsmart's own camper trailer in all his glory with his sail track on show. Excuse the dust, he is a bit dirty from a recent trip. You will note there is sail track down the sides where the riser arms sit, this is to attach canvas awning walls.
Gary has press studs to attach his annexe draft skirt, however sail track or Velcro can also be used in some instances.
Gary sporting sail track down his side and to attach his bag awning
Gary's dusty dirty bag awning and bed flies attached with Sail Track
Annexe walls attach to the riser arms and then slide into sail track on the bottom half of the van
Looking for annexes, awnings or privacy screens?
Check out our range of
At Campsmart we specialise in caravan accessories online. If you need more information, call our friendly staff on 1300 553 189.
Follow us on Facebook at www.facebook.com/campsmartaustralia