Caravan privacy screen (sunshade) UV shade ratings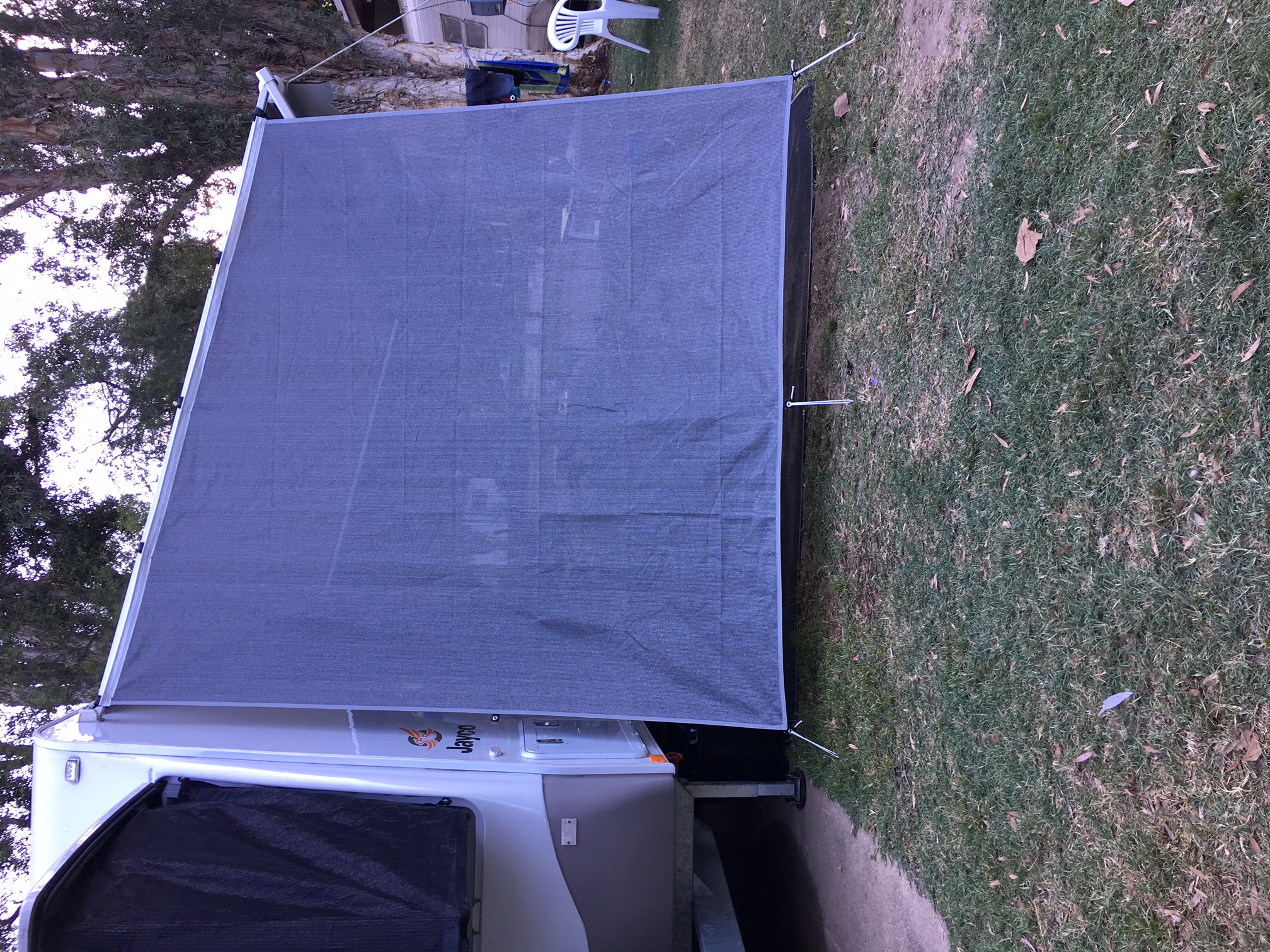 There are a lot of different screens in the market these days. They range in quality and price and all tout various benefits.
The main thing to consider when choosing a caravan sunshade is what shade rating you would like vs what price you are prepared to pay.
Caravan sunscreens are made of shade cloth.Shade cloth has a range of commercial uses. It is used to grow plants under, shelter playgrounds and cover fences and building sites, to name a few.
Shade cloth has various thicknesses. Each level of thickness increases the sun protection and privacy.
Its an individual thing. Some people buy a shade cloth to block out the sun, others are just happy with a bit of privacy from the next door neighbours in the caravan park. Bear in mind, the thicker the shade cloth, the higher the UV protection and the greater the privacy too.
If you are looking for UV sun protection the minimum UV rating you should consider is 90%.
Another term commonly flung around is the gsm rating of the cloth. What is gsm? It stands for 'grams per square meter' or the thickness of the cloth. So it stands to reason the higher the gsm the higher the shade rating. A shade cloth used for fencing purposes would be 30% and about 80 gsm. A shade cloth for scaffolding 50-70% UV protection and 200 gsm.