How to choose a caravan or camper trailer cover size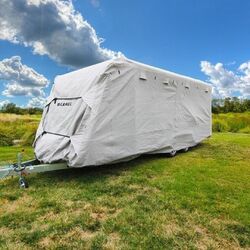 Measure your RV from front to back.
If you are at the maximum size range select the one up to allow room to comfortably cover the RV and any roof racks etc
So if your camper trailer is 12' order the 12-14ft over the 10-12ft

We stock covers for Caravans, Pop tops and Camper Trailers. Click here the view the range.