How to choose the right weight distribution hitch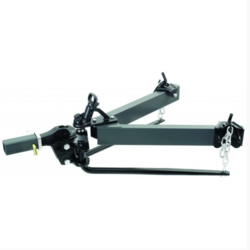 With more and ever-larger caravans on the road, weight distribution hitches have become an increasingly popular product, leading to a range of common questions about how to set them up and how to use them.
Here we will outline the common questions we receive from potential customers, considering a weight distribution system for their van.
What is a weight-distribution hitch used for?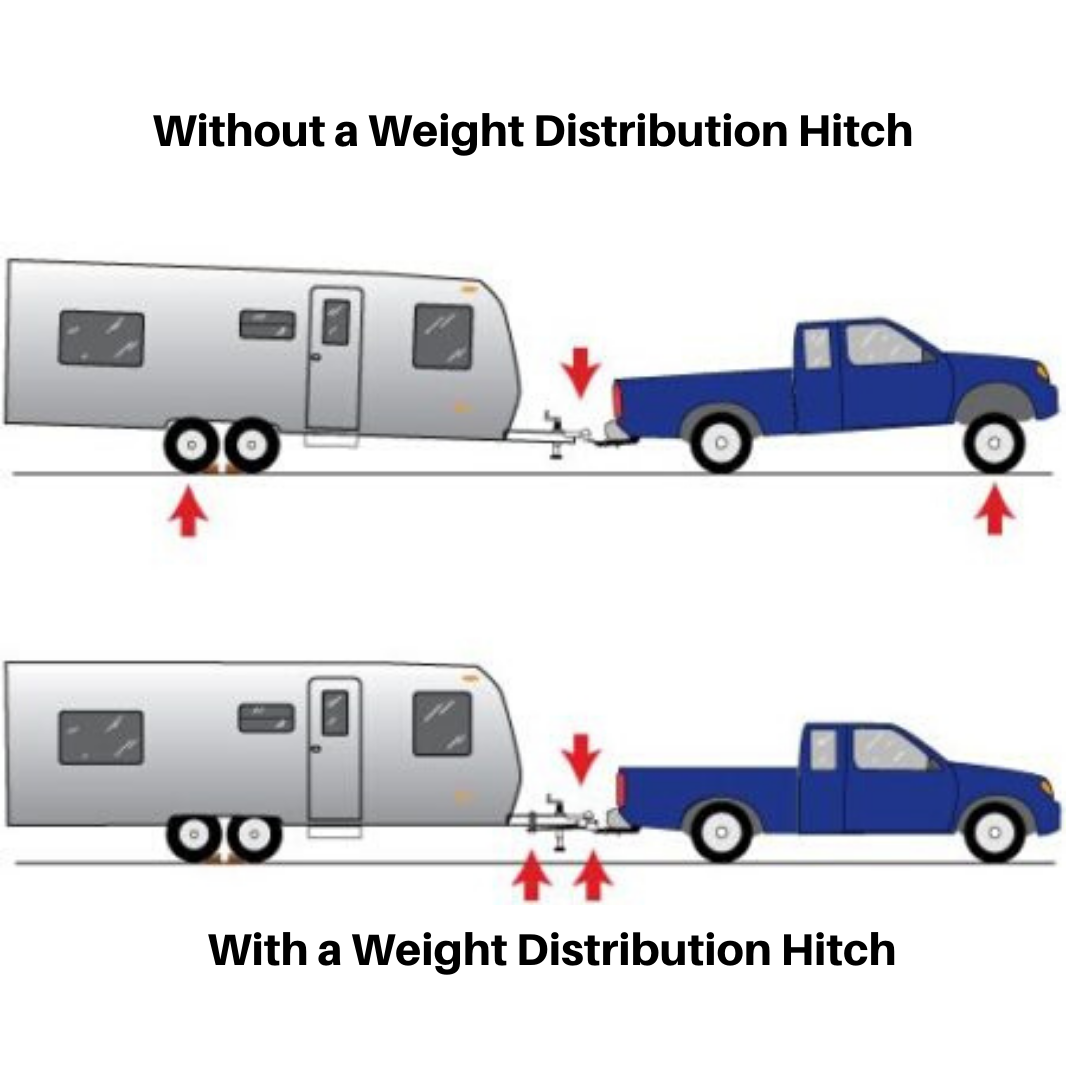 Ever experienced unnerving trailer sway, reduced steering, and braking responsiveness, less traction, or misaligned headlamps?
This is often caused because the weight of the trailer causes increased weight on the rear wheels of the towing vehicle thereby creating an imbalance between all wheels.
Over time this also causes a reduction in fuel economy and uneven tire wear.
When using a Weight Distribution Hitch the load is evenly distributed through the vehicle's chassis to all four wheels. A weight distribution hitch will help distribute the weight across the axles of the vehicle and can help with side sway.
Do I need one?
Not necessarily. If your van is well balanced, light, and has a low ball weight you do not need one.
Are they compatible with all vehicles?
No, before purchasing a weight-distribution hitch you should check with your vehicle manufacturer. Some manufacturers advise against the use of a WDH if it interferes with the vehicles' auto-leveling system.
I think I need one. How do I know which size to buy?
You need to know the ball weight of your vehicle. Bigger is not always better. You should buy the weight distribution hitch suited to the ball weight of your vehicle.
600Lb is suitable for application of trailer laden ball weights between 135-275kg
800Lb is suitable for application of trailer laden ball weights between 275-365kg
Can I tow more if I have a Weight Distribution Hitch?
No, having a weight-distribution hitch does not increase your towing capacity. But it can give you a more secure and smoother, safer journey.
What tow bar receivers do they suit?
Suit standard 50mm tow bar receivers
Will the included shank be suitable for my RV?
The included standard shank will be suitable for most but not all RV setups. New style offset shanks (not included) can be used if the included shank doesn't have sufficient range.
How do I set up my hitch?
This Youtube video has some great tips https://youtu.be/bO7ifIZ6FK4
As a general guide you can refer to this Instruction Manual – but when installing your unit please refer to the manufacturers' own instruction manual for correct instructions.
Will the weight distribution hitch fit a 6-inch drawbar?
The weight distribution hitches that we sell will fit standard 6-inch drawbars.
What is the length of the Spring Bars?
The weight distribution hitch comes with 30-inch bars with round profiles for extra clearance along the drawbar.