Fitting Jayco Expanda Fly Mesh to your Pop Top or Caravan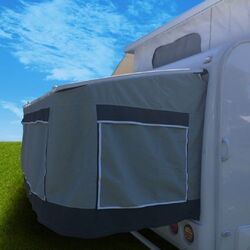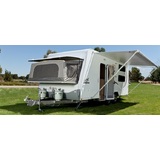 Campsmart sells the Jayco Expanda Fly Mesh. The mesh provides additional weather protection from rain and heat, it also provides extra privacy. The Mesh is relatively easy to install. We cover off the basic instructions below. You can also get a quote from your local trimmer or caravan repair person.
The most difficult part of the job is installing the press studs. We found this video on youtube very useful, it gives a good outline of how to
fit press studs.
Expanda Mesh Bed Fly Fitting Guide
Your kit will contain:
Front Mesh marked with an 'F'
Rear Mesh marked with an 'R'
Set of press stud attachments
Two press stud straps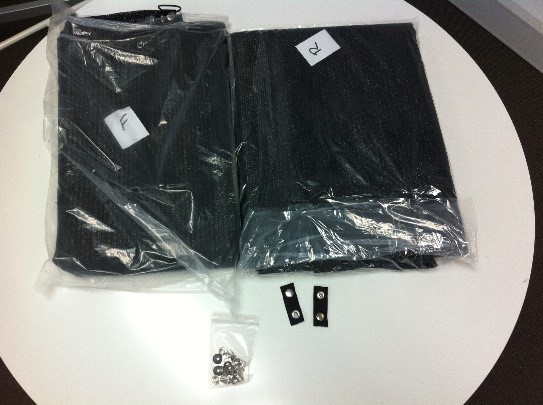 The mesh has the press studs pre-installed at the correct positions. Your main task is to attach the adjoining press studs onto your van at the correct locations. You can do this using a screw and a screw driver or a rivet gun if you have one.
Open up the mesh and you can see the press stud positions. The top of the shade mesh is the section with the most press studs. The bottom (that attaches to the bed base) is the section that has less press studs and has elastic ties also attached.
Start by marking out the position you will be placing the press studs. Hold the mesh against the van and position the press studs for the roof section first. With a marker or chalk mark out on the van the position to place the studs. You may need pegs or tape to hold the mesh in place while you do this.
Do the sides and bottom second once you have the roof stud positions correct.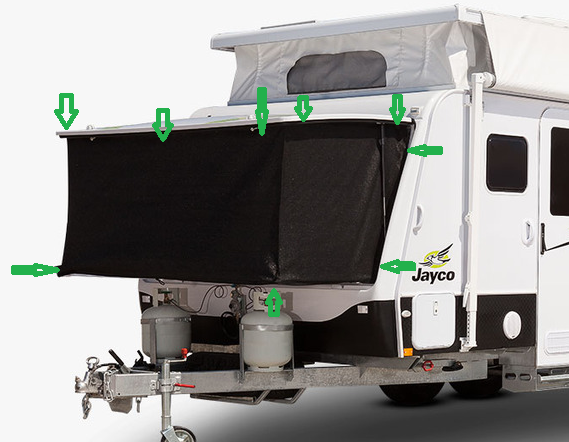 Position of press studs.
The press studs that attach to the hard lid are placed on the raised section of the under lid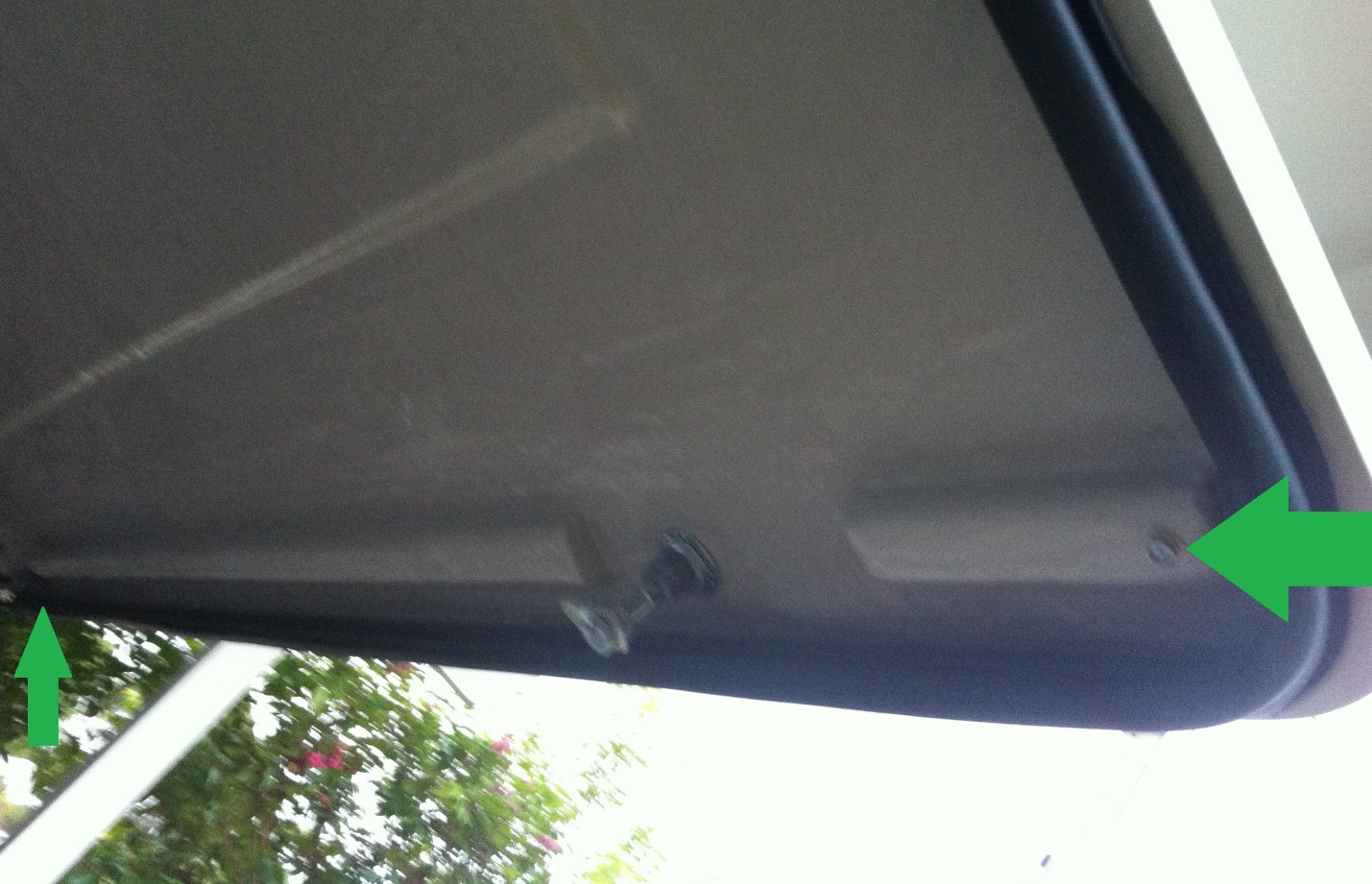 The side press studs will be attached by the straps attached to the mesh. The position of these should be easy to work out when you have done the roof section: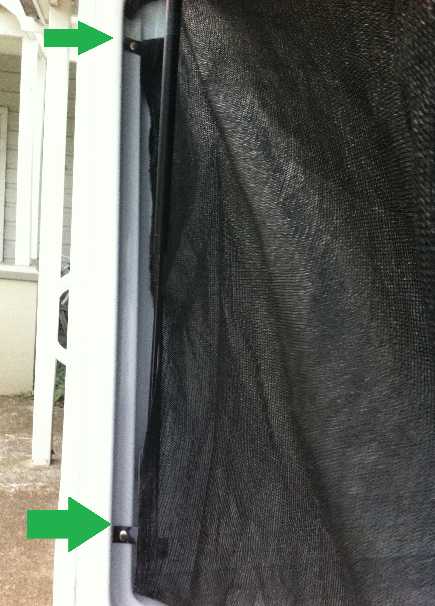 You will have a black knob in the bag with the press studs. Attach this to the bed base. This is where you attach the shade cloth to keep it out of the way when in transit as per picture below: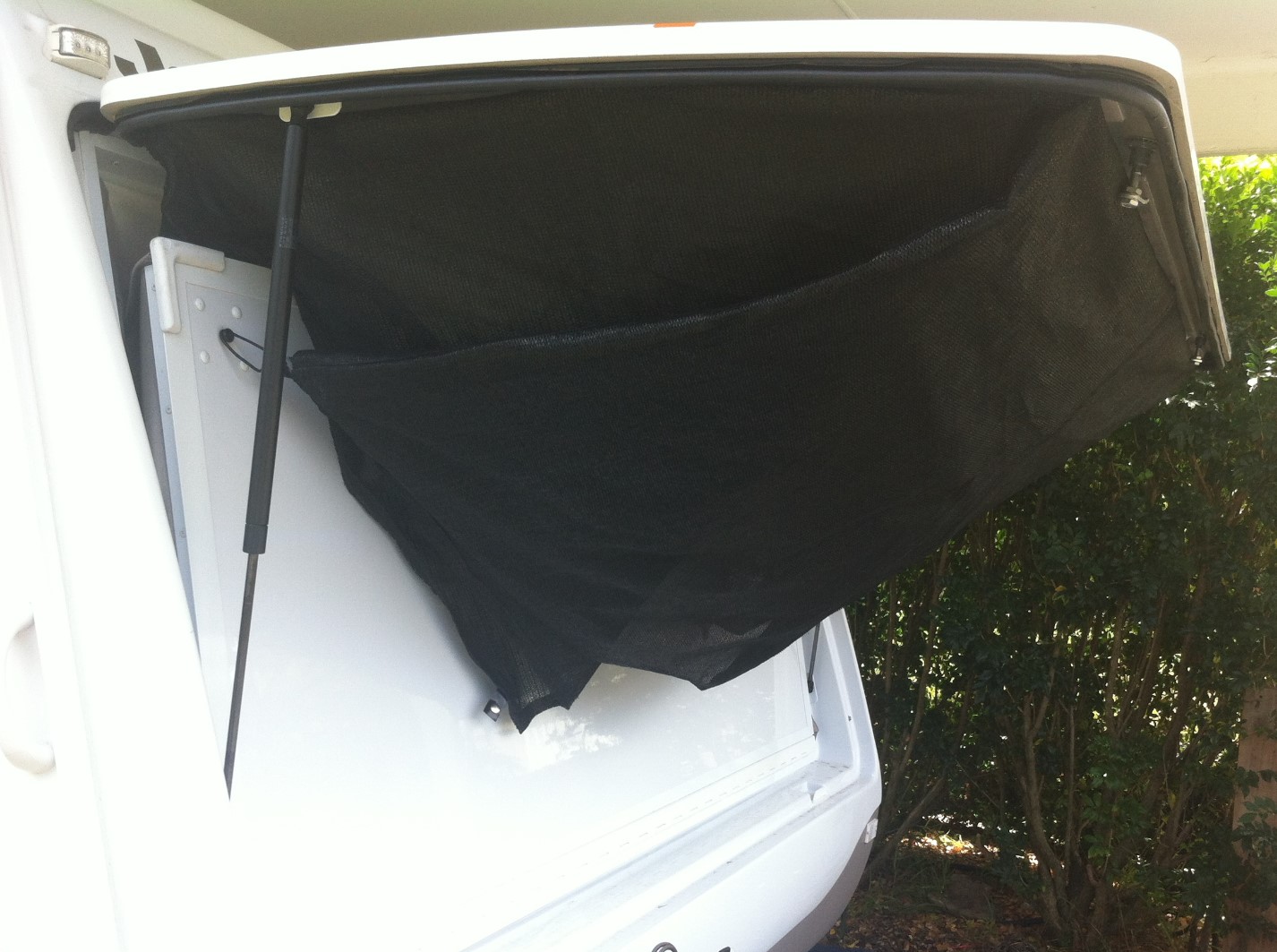 You can purchase the screws from your local hardware. Here is a close up of a press stud on a van