Gas Regulations for Caravan Annexes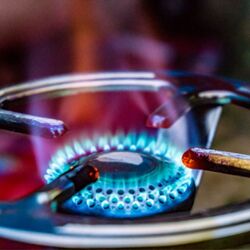 In July 2014 new Gas Regulations were introduced across Australia which have important implications for the fitting of annexes on all caravans, motorhomes and camper trailers.
It is important to note the regulations relate to the location of the venting of gas appliances. If your appliances vent into your annexe area you must follow the regulations. If your venting and extraction however is on the off-side of your caravan or camper there is no problem with fitting an annexe.
If your venting or flue is on the side your annexe is on you will need to take due care to ensure you meet the new gas regulations. Actions may include relocating your venting or following the guidelines on enclosed spaces. For more information on the regulations see Engery Safe Victoria's summary Australian Standard AS/NZS5601.2
It is the caravan or camper trailer owners responsibility to ensure they adhere to the regulations. A general summary is provided here but owners should undertake their own research:
When regulations apply
1. If an RV has exhaust or venting from an LPG appliance into the area they plan to install an annex, there must be at least 30% of the walls fitted with mesh ventilation and not covered.
2. Enclosed areas in camper trailers, caravans or RVs should not be fitted with gas cookers or other gas appliances.
When the regulations do not apply
1. If your gas venting and extraction is on the offside of your van then there is no problem and you can fit your annexe as per normal
2. If your appliances are flued through the roof then there is no problem and you can install your annexe as normal