What to look for when buying a Caravan 12v TV
Author: Steve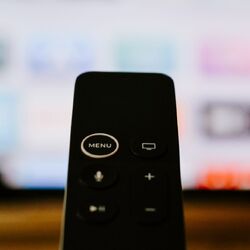 There's no shortage in availability of 12v TVs with many budget versions now available through discount department stores and in the online environment.
But are all 12v TVs suitable for life on the road in a Caravan, Motorhome, Camper Trailer or in the boating / marine environment? To answer this question we'll first look at the issues & important features we recommend when it comes to taking a TV on the road.
The first thing to consider is a Caravan TV will be subject to significant vibration with extreme temperature variations in comparison to household TVs. Not all 12v televisions take this into account and this is where many cheap 12v TVs will fall short and with damage potentially not covered under their warranty. Thankfully some 12v TVs are designed for RV use and include reinforced components to withstand vibration with their electronics tested for wide temperate extremes.
Another important issue is the ability of a TV to cope with potential surges and voltage variations which are common in the RV environment. Many 12 volt TVs will specify a voltage range, have surge protection and some now include 12V static isolators to minimize interference with other electrical appliances.
When on the road travelling from site to site, automatic tuning functions are great in saving time re-tuning at every stop. Headphone jacks are also a must so you can watch TV later on without disturbing others who could be sleeping just a few meters away. If you're free camping and relying off battery power, you'll also be after an efficient 12v LED TV to minimize power draw.
Ideally you want a Caravan TV that covers all the above but at the same time includes all the modern features such as HD resolution, multiple media inputs (HDMI & USB is a must) & an in-built DVD player.
Here's a quick 10 point caravan TV checklist covering everything we've just talked about:
Vibration Resistance
Designed to withstand Extreme Temperatures
Surge Protection
12v Static Isolator
Low Power Draw
Automatic Tuning
Headphone Jack
HD Resolution
Multiple HDMI & USB Inputs
DVD Player
Furrion specializes in making Audiovisual products for the RV Market and have just released a range of Caravan TVs for the Australian market. It's great to know this innovative brand was started up by a couple of Aussie marine engineers and is now a leader in luxury mobile electronics & appliances. These stylish TVs not only tick off all our boxes, they are better priced than rival RV brands Sphere & RV Media. Check out the full Range of Furrion 12v HD TVs & DVD Combos available now from Campsmart.
---
Comments (1)
need new caravan tv

31 October 2021

looking for a 32" tv ,12 V for my caravan. needs to have a built in DVD player. Do NOT want a Smart TV
---
Leave a comment