Fiamma F45 Awning Installation Guide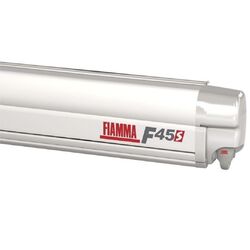 The Fiamma F45 is one of the most popular Box Style awnings in the RV market.
The Italian designed awning is popular for its compact nature and ease of use.
It's a very versatile awning that can be used on Jayco Camer trailers, pop tops, caravans, transporters, and minivans alike. It is very quick and easy to roll out. Using the roller handle it only takes a few minutes. This makes them a great choice for solo travelers.
Installation of the awning is a fairly straightforward job and if you are a confident handy person you can undertake the job yourself. Each awning has three brackets that need to be mounted in place and then the awning is simply lifted into position.
Click this link to view the installation PDF