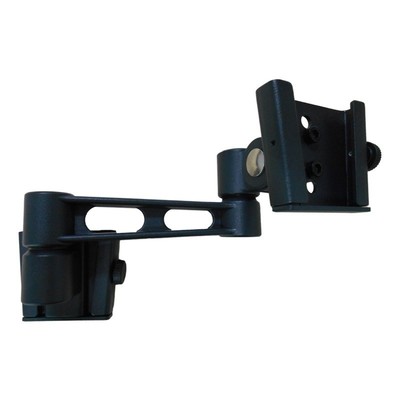 (1)
[@acc_code@]
[@actual_height@]
[@actual_length@]
[@actual_width@]
[@allow_oversell@]
[@arrival_date@]
[@artisit_author@]
[@availability_description@]
[@available_preorder_quantity@]
[@barcode@]
[@base_unit@]
[@base_unit_qty@]
[@brand@]
[@count@]
[@coupons@]
[@cubic@]
[@custom_label@]
[@date_created@]
[@display_template@]
[@editable_bundle@]
[@extra@]
[@filter1@]
[@filter2@]
[@filter3@]
[@filter4@]
[@filter5@]
[@filter6@]
[@filter7@]
[@filter8@]
[@filter9@]
[@format@]
[@free_gifts@]
[@has_child@]
[@has_components@]
[@has_from_price@]
[@has_mlp@]
[@height@]
[@inpromo@]
[@instock@]
[@inventory_id@]
[@is_kit@]
[@itm_gp_id@]
[@itm_sortorder@]
[@itm_sortorder2@]
[@length@]
[@limited_stock@]
[@manufacturer_model@]
[@misc1@]
[@misc13@]
[@misc14@]
[@misc15@]
[@misc17@]
[@misc18@]
[@misc2@]
[@misc3@]
[@misc4@]
[@misc6@]
[@mlp_price@]
[@model@]
[@name@]
[@notax@]
[@preorder@]
[@preorder_date@]
[@preorder_quantity@]
[@price@]
[@product_subtype@]
[@product_type@]
[@promo_price@]
[@promo_save@]
[@rating@]
[@rating_decimal@]
[@rating_round_half@]
[@ratings-count@]
[@rental_only@]
[@retail@]
[@reviews@]
[@rndm@]
[@save@]
[@save_price@]
[@service_only@]
[@sh_type_id@]
[@short_description@]
[@single_price@]
[@sku@]
[@start_date@]
[@store_price@]
[@store_quantity@]
[@subtitle@]
[@swatch@]
[@tax_inc@]
[@thumb@](CODE)
[@thumb_1@](CODE)
[@thumb_2@](CODE)
[@thumb_3@](CODE)
[@thumb_4@](CODE)
[@thumb_5@](CODE)
[@thumb_6@](CODE)
[@thumb_7@](CODE)
[@thumb_8@](CODE)
[@unit@]
[@url@]
[@weight@]
[@width@]
[@^acc_code@]
[@^acc_qty_multiplier@]
[@^access_control@]
[@^active@]
[@^actual_height@]
[@^actual_length@]
[@^actual_width@]
[@^allow_oversell@]
[@^approval@]
[@^approval_mobile@]
[@^approval_pos@]
[@^arrival_date@]
[@^article_id@](REF)
[@^artist_author@]
[@^asset_account@]
[@^auto_url_update@]
[@^availability_description@]
[@^available_preorder_quantity@]
[@^avg_cost_price@]
[@^barcode@]
[@^barcode1@]
[@^barcode2@]
[@^barcode3@]
[@^barcode_height@]
[@^base_unit@]
[@^base_unit_qty@]
[@^blog_author@](REF)
[@^blog_content@](REF)
[@^blog_id@](REF)
[@^blog_subheader@](REF)
[@^blog_subject@](REF)
[@^brand@]
[@^brochure_url@]
[@^build_quantity@]
[@^buy_qty@]
[@^category_id@](REF)
[@^category_name@](REF)
[@^category_ref@](REF)
[@^category_subheader@](REF)
[@^ccat_id@](REF)
[@^cogs_account@]
[@^committed_quantity@]
[@^compat_id@](REF)
[@^compat_list_id@](REF)
[@^compatcat_description@](REF)
[@^compatcat_description2@](REF)
[@^compatcat_fullname@](REF)
[@^compatcat_name@](REF)
[@^compatcat_ref@](REF)
[@^content@](REF)
[@^content_allow_reviews@]
[@^content_author@]
[@^content_compatibility_code@]
[@^content_description1@]
[@^content_description2@]
[@^content_description3@]
[@^content_external_ref1@]
[@^content_external_ref2@]
[@^content_external_ref3@]
[@^content_external_src@]
[@^content_fullpath@]
[@^content_id@]
[@^content_label1@]
[@^content_label2@]
[@^content_label3@]
[@^content_level@]
[@^content_module@]
[@^content_name@]
[@^content_ref@]
[@^content_short_description1@]
[@^content_short_description2@]
[@^content_short_description3@]
[@^content_type_code@]
[@^content_type_id@]
[@^content_type_name@]
[@^content_wufoo_form@]
[@^cost@]
[@^count@]
[@^coupons@]
[@^created_at@]
[@^cubic@]
[@^current_id@]
[@^current_sku@]
[@^custom_label@]
[@^date_created@]
[@^date_posted@]
[@^date_updated@](REF)
[@^default_purchase_price@]
[@^default_restock_quantity@]
[@^description@]
[@^description2@](REF)
[@^display_template@]
[@^dropshipper@]
[@^ebay_description@]
[@^ebay_product_detail@]
[@^ebay_quantity@]
[@^editable_bundle@]
[@^expense_acc@]
[@^external_ref@](REF)
[@^extra@]
[@^featured@]
[@^features@]
[@^filter1@]
[@^filter2@]
[@^filter3@]
[@^filter4@]
[@^filter5@]
[@^filter6@]
[@^filter7@]
[@^filter8@]
[@^filter9@]
[@^format@]
[@^free_gifts@]
[@^gp_restriction@]
[@^group_name@]
[@^handling_time@]
[@^has_child@]
[@^has_components@]
[@^has_from_price@]
[@^has_mlp@]
[@^has_variants@]
[@^height@]
[@^hs_tariff_number@]
[@^id@](REF)
[@^image_url@]
[@^image_url_check_days@]
[@^imgupd_date@]
[@^in_display_page@]
[@^in_transit_quantity@]
[@^income_account@]
[@^incoming_quantity@]
[@^inpromo@]
[@^instock@]
[@^internal_note@]
[@^inventory_id@]
[@^is_au_gst_exempted@]
[@^is_bought@]
[@^is_inventoried@]
[@^is_kit@]
[@^is_neto_utility@]
[@^is_nz_gst_exempted@]
[@^is_sold@]
[@^itm_gp_id@]
[@^itm_sortorder@]
[@^itm_sortorder2@]
[@^itm_subtype@]
[@^job_id@]
[@^keywords@]
[@^length@]
[@^limited_stock@]
[@^manufacturer_model@]
[@^max_qty@]
[@^min_qty@]
[@^misc1@]
[@^misc10@]
[@^misc10_name@]
[@^misc11@]
[@^misc11_name@]
[@^misc12@]
[@^misc12_name@]
[@^misc13@]
[@^misc14@]
[@^misc15@]
[@^misc16@]
[@^misc17@]
[@^misc18@]
[@^misc19@]
[@^misc1_name@]
[@^misc2@]
[@^misc20@]
[@^misc21@]
[@^misc22@]
[@^misc23@]
[@^misc24@]
[@^misc25@]
[@^misc26@]
[@^misc27@]
[@^misc28@]
[@^misc29@]
[@^misc2_name@]
[@^misc3@]
[@^misc30@]
[@^misc31@]
[@^misc32@]
[@^misc33@]
[@^misc34@]
[@^misc35@]
[@^misc36@]
[@^misc37@]
[@^misc38@]
[@^misc39@]
[@^misc3_name@]
[@^misc4@]
[@^misc40@]
[@^misc41@]
[@^misc42@]
[@^misc43@]
[@^misc44@]
[@^misc45@]
[@^misc46@]
[@^misc47@]
[@^misc48@]
[@^misc49@]
[@^misc4_name@]
[@^misc5@]
[@^misc50@]
[@^misc51@]
[@^misc52@]
[@^misc53@]
[@^misc54@]
[@^misc55@]
[@^misc56@]
[@^misc57@]
[@^misc58@]
[@^misc59@]
[@^misc5_name@]
[@^misc6@]
[@^misc60@]
[@^misc61@]
[@^misc62@]
[@^misc63@]
[@^misc64@]
[@^misc65@]
[@^misc66@]
[@^misc67@]
[@^misc68@]
[@^misc69@]
[@^misc6_name@]
[@^misc7@]
[@^misc70@]
[@^misc71@]
[@^misc72@]
[@^misc73@]
[@^misc74@]
[@^misc7_name@]
[@^misc8@]
[@^misc8_name@]
[@^misc9@]
[@^misc9_name@]
[@^mlp_price@]
[@^model@]
[@^monthly_spent@]
[@^multiplier_qty@]
[@^multiplier_qty_start@]
[@^name@]
[@^no_shipping@]
[@^notax@]
[@^origin_country@]
[@^page_content@](REF)
[@^page_editor@](REF)
[@^page_header@](REF)
[@^page_id@](REF)
[@^page_index@](REF)
[@^page_subheader@](REF)
[@^parent_ccat_id@](REF)
[@^parent_content_id@]
[@^parent_id@](REF)
[@^parent_inventory_id@]
[@^parent_sku@]
[@^pick_priority@]
[@^pick_scan_qty@]
[@^pick_zone@]
[@^preorder@]
[@^preorder_date@]
[@^preorder_quantity@]
[@^price@]
[@^primary_suppliers_id@]
[@^primary_warehouse_id@]
[@^print_label@]
[@^product_id@]
[@^product_subtype@]
[@^product_type@]
[@^product_url@]
[@^promo_end@]
[@^promo_id@]
[@^promo_price@]
[@^promo_save@]
[@^promo_start@]
[@^purchase_taxcode@]
[@^quantity_sold@]
[@^rating@]
[@^rating_decimal@]
[@^rating_round_half@]
[@^ratings-count@]
[@^ref@]
[@^regen_url@]
[@^rental_only@]
[@^reorder_quantity@]
[@^repeat_type@]
[@^req_pack@]
[@^restock_quantity@]
[@^restock_warning_level@]
[@^retail@]
[@^reviews@]
[@^sales_commission_percent@]
[@^save@]
[@^save_price@]
[@^sell_qty@]
[@^serial_tracking@]
[@^service_level@]
[@^service_only@]
[@^sh_type_id@]
[@^shipping@]
[@^short_description@]
[@^single_price@]
[@^sku@]
[@^sortorder@]
[@^specifications@]
[@^split_for_picking@]
[@^start_date@]
[@^status@]
[@^stock_managed@]
[@^stockpriceupd_date@]
[@^store_price@]
[@^store_quantity@]
[@^subtitle@]
[@^supplier@]
[@^supplier_code@]
[@^supplier_product_name@]
[@^swatch@]
[@^tax_category@]
[@^tax_inc@]
[@^templatebody@]
[@^templatefoot@]
[@^templatehead@]
[@^templatesearch@]
[@^thumb@](CODE)
[@^thumb_1@](CODE)
[@^thumb_2@](CODE)
[@^thumb_3@](CODE)
[@^thumb_4@](CODE)
[@^thumb_5@](CODE)
[@^thumb_6@](CODE)
[@^thumb_7@](CODE)
[@^thumb_8@](CODE)
[@^thumb_content_type_id@]
[@^timestamp@]
[@^title@](REF)
[@^tnc@]
[@^type@]
[@^unit@]
[@^update_bundle_price@]
[@^url@](CODE)
[@^visible@]
[@^warranty@]
[@^weight@]
[@^width@]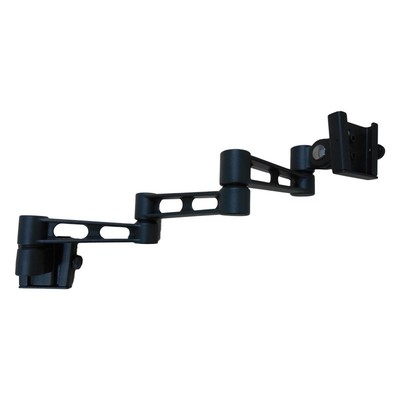 (1)
[@acc_code@]
[@actual_height@]
[@actual_length@]
[@actual_width@]
[@allow_oversell@]
[@arrival_date@]
[@artisit_author@]
[@availability_description@]
[@available_preorder_quantity@]
[@barcode@]
[@base_unit@]
[@base_unit_qty@]
[@brand@]
[@count@]
[@coupons@]
[@cubic@]
[@custom_label@]
[@date_created@]
[@display_template@]
[@editable_bundle@]
[@extra@]
[@filter1@]
[@filter2@]
[@filter3@]
[@filter4@]
[@filter5@]
[@filter6@]
[@filter7@]
[@filter8@]
[@filter9@]
[@format@]
[@free_gifts@]
[@has_child@]
[@has_components@]
[@has_from_price@]
[@has_mlp@]
[@height@]
[@inpromo@]
[@instock@]
[@inventory_id@]
[@is_kit@]
[@itm_gp_id@]
[@itm_sortorder@]
[@itm_sortorder2@]
[@length@]
[@limited_stock@]
[@manufacturer_model@]
[@misc1@]
[@misc13@]
[@misc14@]
[@misc15@]
[@misc17@]
[@misc18@]
[@misc2@]
[@misc3@]
[@misc4@]
[@misc6@]
[@mlp_price@]
[@model@]
[@name@]
[@notax@]
[@preorder@]
[@preorder_date@]
[@preorder_quantity@]
[@price@]
[@product_subtype@]
[@product_type@]
[@promo_price@]
[@promo_save@]
[@rating@]
[@rating_decimal@]
[@rating_round_half@]
[@ratings-count@]
[@rental_only@]
[@retail@]
[@reviews@]
[@rndm@]
[@save@]
[@save_price@]
[@service_only@]
[@sh_type_id@]
[@short_description@]
[@single_price@]
[@sku@]
[@start_date@]
[@store_price@]
[@store_quantity@]
[@subtitle@]
[@swatch@]
[@tax_inc@]
[@thumb@](CODE)
[@thumb_1@](CODE)
[@thumb_2@](CODE)
[@thumb_3@](CODE)
[@thumb_4@](CODE)
[@thumb_5@](CODE)
[@thumb_6@](CODE)
[@thumb_7@](CODE)
[@thumb_8@](CODE)
[@unit@]
[@url@]
[@weight@]
[@width@]
[@^acc_code@]
[@^acc_qty_multiplier@]
[@^access_control@]
[@^active@]
[@^actual_height@]
[@^actual_length@]
[@^actual_width@]
[@^allow_oversell@]
[@^approval@]
[@^approval_mobile@]
[@^approval_pos@]
[@^arrival_date@]
[@^article_id@](REF)
[@^artist_author@]
[@^asset_account@]
[@^auto_url_update@]
[@^availability_description@]
[@^available_preorder_quantity@]
[@^avg_cost_price@]
[@^barcode@]
[@^barcode1@]
[@^barcode2@]
[@^barcode3@]
[@^barcode_height@]
[@^base_unit@]
[@^base_unit_qty@]
[@^blog_author@](REF)
[@^blog_content@](REF)
[@^blog_id@](REF)
[@^blog_subheader@](REF)
[@^blog_subject@](REF)
[@^brand@]
[@^brochure_url@]
[@^build_quantity@]
[@^buy_qty@]
[@^category_id@](REF)
[@^category_name@](REF)
[@^category_ref@](REF)
[@^category_subheader@](REF)
[@^ccat_id@](REF)
[@^cogs_account@]
[@^committed_quantity@]
[@^compat_id@](REF)
[@^compat_list_id@](REF)
[@^compatcat_description@](REF)
[@^compatcat_description2@](REF)
[@^compatcat_fullname@](REF)
[@^compatcat_name@](REF)
[@^compatcat_ref@](REF)
[@^content@](REF)
[@^content_allow_reviews@]
[@^content_author@]
[@^content_compatibility_code@]
[@^content_description1@]
[@^content_description2@]
[@^content_description3@]
[@^content_external_ref1@]
[@^content_external_ref2@]
[@^content_external_ref3@]
[@^content_external_src@]
[@^content_fullpath@]
[@^content_id@]
[@^content_label1@]
[@^content_label2@]
[@^content_label3@]
[@^content_level@]
[@^content_module@]
[@^content_name@]
[@^content_ref@]
[@^content_short_description1@]
[@^content_short_description2@]
[@^content_short_description3@]
[@^content_type_code@]
[@^content_type_id@]
[@^content_type_name@]
[@^content_wufoo_form@]
[@^cost@]
[@^count@]
[@^coupons@]
[@^created_at@]
[@^cubic@]
[@^current_id@]
[@^current_sku@]
[@^custom_label@]
[@^date_created@]
[@^date_posted@]
[@^date_updated@](REF)
[@^default_purchase_price@]
[@^default_restock_quantity@]
[@^description@]
[@^description2@](REF)
[@^display_template@]
[@^dropshipper@]
[@^ebay_description@]
[@^ebay_product_detail@]
[@^ebay_quantity@]
[@^editable_bundle@]
[@^expense_acc@]
[@^external_ref@](REF)
[@^extra@]
[@^featured@]
[@^features@]
[@^filter1@]
[@^filter2@]
[@^filter3@]
[@^filter4@]
[@^filter5@]
[@^filter6@]
[@^filter7@]
[@^filter8@]
[@^filter9@]
[@^format@]
[@^free_gifts@]
[@^gp_restriction@]
[@^group_name@]
[@^handling_time@]
[@^has_child@]
[@^has_components@]
[@^has_from_price@]
[@^has_mlp@]
[@^has_variants@]
[@^height@]
[@^hs_tariff_number@]
[@^id@](REF)
[@^image_url@]
[@^image_url_check_days@]
[@^imgupd_date@]
[@^in_display_page@]
[@^in_transit_quantity@]
[@^income_account@]
[@^incoming_quantity@]
[@^inpromo@]
[@^instock@]
[@^internal_note@]
[@^inventory_id@]
[@^is_au_gst_exempted@]
[@^is_bought@]
[@^is_inventoried@]
[@^is_kit@]
[@^is_neto_utility@]
[@^is_nz_gst_exempted@]
[@^is_sold@]
[@^itm_gp_id@]
[@^itm_sortorder@]
[@^itm_sortorder2@]
[@^itm_subtype@]
[@^job_id@]
[@^keywords@]
[@^length@]
[@^limited_stock@]
[@^manufacturer_model@]
[@^max_qty@]
[@^min_qty@]
[@^misc1@]
[@^misc10@]
[@^misc10_name@]
[@^misc11@]
[@^misc11_name@]
[@^misc12@]
[@^misc12_name@]
[@^misc13@]
[@^misc14@]
[@^misc15@]
[@^misc16@]
[@^misc17@]
[@^misc18@]
[@^misc19@]
[@^misc1_name@]
[@^misc2@]
[@^misc20@]
[@^misc21@]
[@^misc22@]
[@^misc23@]
[@^misc24@]
[@^misc25@]
[@^misc26@]
[@^misc27@]
[@^misc28@]
[@^misc29@]
[@^misc2_name@]
[@^misc3@]
[@^misc30@]
[@^misc31@]
[@^misc32@]
[@^misc33@]
[@^misc34@]
[@^misc35@]
[@^misc36@]
[@^misc37@]
[@^misc38@]
[@^misc39@]
[@^misc3_name@]
[@^misc4@]
[@^misc40@]
[@^misc41@]
[@^misc42@]
[@^misc43@]
[@^misc44@]
[@^misc45@]
[@^misc46@]
[@^misc47@]
[@^misc48@]
[@^misc49@]
[@^misc4_name@]
[@^misc5@]
[@^misc50@]
[@^misc51@]
[@^misc52@]
[@^misc53@]
[@^misc54@]
[@^misc55@]
[@^misc56@]
[@^misc57@]
[@^misc58@]
[@^misc59@]
[@^misc5_name@]
[@^misc6@]
[@^misc60@]
[@^misc61@]
[@^misc62@]
[@^misc63@]
[@^misc64@]
[@^misc65@]
[@^misc66@]
[@^misc67@]
[@^misc68@]
[@^misc69@]
[@^misc6_name@]
[@^misc7@]
[@^misc70@]
[@^misc71@]
[@^misc72@]
[@^misc73@]
[@^misc74@]
[@^misc7_name@]
[@^misc8@]
[@^misc8_name@]
[@^misc9@]
[@^misc9_name@]
[@^mlp_price@]
[@^model@]
[@^monthly_spent@]
[@^multiplier_qty@]
[@^multiplier_qty_start@]
[@^name@]
[@^no_shipping@]
[@^notax@]
[@^origin_country@]
[@^page_content@](REF)
[@^page_editor@](REF)
[@^page_header@](REF)
[@^page_id@](REF)
[@^page_index@](REF)
[@^page_subheader@](REF)
[@^parent_ccat_id@](REF)
[@^parent_content_id@]
[@^parent_id@](REF)
[@^parent_inventory_id@]
[@^parent_sku@]
[@^pick_priority@]
[@^pick_scan_qty@]
[@^pick_zone@]
[@^preorder@]
[@^preorder_date@]
[@^preorder_quantity@]
[@^price@]
[@^primary_suppliers_id@]
[@^primary_warehouse_id@]
[@^print_label@]
[@^product_id@]
[@^product_subtype@]
[@^product_type@]
[@^product_url@]
[@^promo_end@]
[@^promo_id@]
[@^promo_price@]
[@^promo_save@]
[@^promo_start@]
[@^purchase_taxcode@]
[@^quantity_sold@]
[@^rating@]
[@^rating_decimal@]
[@^rating_round_half@]
[@^ratings-count@]
[@^ref@]
[@^regen_url@]
[@^rental_only@]
[@^reorder_quantity@]
[@^repeat_type@]
[@^req_pack@]
[@^restock_quantity@]
[@^restock_warning_level@]
[@^retail@]
[@^reviews@]
[@^sales_commission_percent@]
[@^save@]
[@^save_price@]
[@^sell_qty@]
[@^serial_tracking@]
[@^service_level@]
[@^service_only@]
[@^sh_type_id@]
[@^shipping@]
[@^short_description@]
[@^single_price@]
[@^sku@]
[@^sortorder@]
[@^specifications@]
[@^split_for_picking@]
[@^start_date@]
[@^status@]
[@^stock_managed@]
[@^stockpriceupd_date@]
[@^store_price@]
[@^store_quantity@]
[@^subtitle@]
[@^supplier@]
[@^supplier_code@]
[@^supplier_product_name@]
[@^swatch@]
[@^tax_category@]
[@^tax_inc@]
[@^templatebody@]
[@^templatefoot@]
[@^templatehead@]
[@^templatesearch@]
[@^thumb@](CODE)
[@^thumb_1@](CODE)
[@^thumb_2@](CODE)
[@^thumb_3@](CODE)
[@^thumb_4@](CODE)
[@^thumb_5@](CODE)
[@^thumb_6@](CODE)
[@^thumb_7@](CODE)
[@^thumb_8@](CODE)
[@^thumb_content_type_id@]
[@^timestamp@]
[@^title@](REF)
[@^tnc@]
[@^type@]
[@^unit@]
[@^update_bundle_price@]
[@^url@](CODE)
[@^visible@]
[@^warranty@]
[@^weight@]
[@^width@]

---
Enjoy flexibility with our caravan TV mount and brackets
Caravans can be compact spaces, so if you've only got one caravan TV, you'll want to make sure it's accessible from every spot. Our caravan TV mounting brackets will allow you to connect your TV and swivel it around, depending on where you need it.
Caravan TV Brackets Australia wide
Our TV brackets for caravans are made by Sphere, one of our premium TV brands. They are backed by an Australian 12-month warranty, so you have peace of mind on your purchase. Our caravan TV mounting brackets are currently the preferred brackets by many suppliers, including Jayco caravans.
Single Arm Caravan TV brackets
Our single arm caravan TV brackets are great for larger TV's, holding up to 15kg. The flexible bracket extends up to 282mm giving you a tidy solution that rotates 360 degrees.
Double Arm Caravan TV brackets
Double TV mounting brackets are excellent for a mid-length extension, stretching out to 430mm and still holding up to 15kg. The sleek form of these caravan TV brackets gives you a minimalist design, not adding any bulky framework to your space.
Triple Arm Caravan TV brackets
Our longest Caravan TV bracket is our triple arm TV bracket. Designed for lighter TV's, the triple arm TV bracket can take up to 9.5kg and extends out by 570mm. This mounting bracket features three swing arms, allowing it to be moved in any direction with ease.
Take a look at all of our caravan electrical items. View our range online or contact us on 1300 553 189 to find out more.